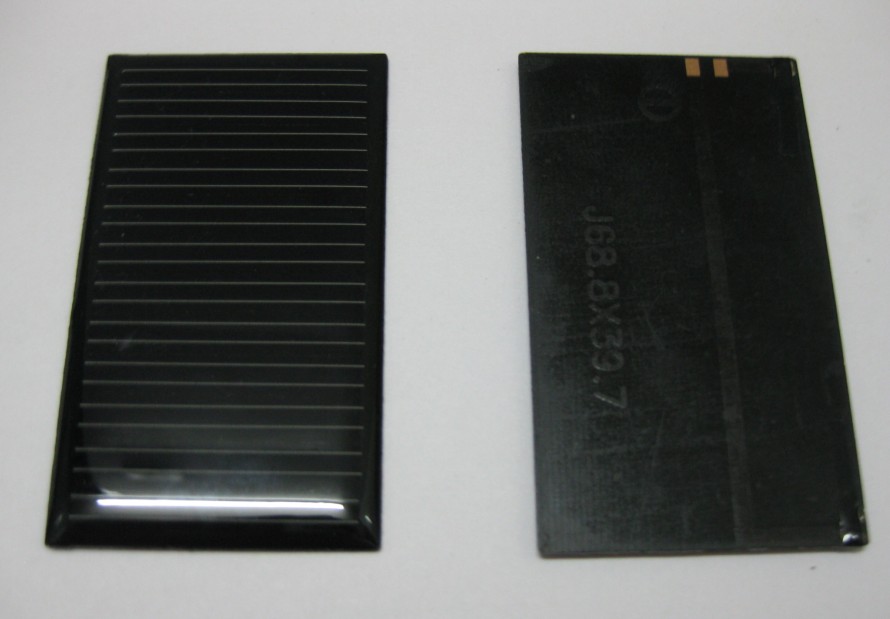 5.5V 70mA Epoxy solar panel
Model: HX69-40E
Monocrystalline Black Solar Cell
Peak Voltage (Vmp): 5.5V
Open Circuit Voltage (Voc): 6.5V
Peak Current (Imp): 70mA
Short Circuit Current (Isc): 75mA
Dimensions: 68.8mm x 39.7mm x 2.6mm (LxWxD)
Huaxu Energy is a professional small solar panels and solar panel kits manufacturer based in Shenzhen,China.
Small size solar panels(0.1 to 8 Watts) and medium size solar panels for stand-alone (off-grid) solar systems (1 to 140 Watts), and solar panel kits from 5W to 20W.
Processing for options: PET laminating, epoxy resin, glass laminating.
Application: Our epoxy sealed small solar panel and PET laminated mini solar panel can be used in solar toys, solar lawn light, solar charger, solar torch, solar flashlight and other electrical products what can be powered by solar.
"To be your RELIABLE solar panel supplier"