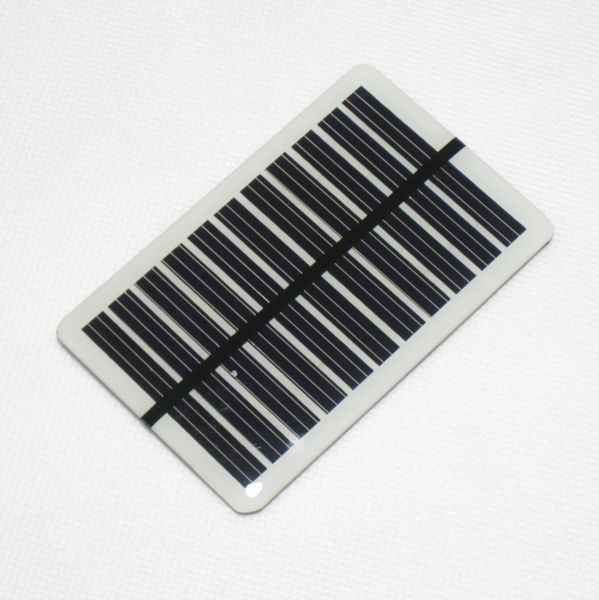 5.5V 140mA Epoxy Resin Encapsulated Solar Cell
Model: HX56-98E
Monocrystalline Solar Cell
Peak Voltage (Vmp): 5.5V
Open Circuit Voltage (Voc): 6.5V
Peak Current (Imp): 140mA
Short Circuit Current (Isc): 155mA
Dimensions: 56mm x 98mm x 2.5mm (LxWxD)
Low voltage epoxy resin encapsulated solar cells are ideal for OEM, project development, hobbyists and school or university project.
Layout of epoxy resin solar cell as below
1. Epoxy resin
2. Solar cell(mono crystalline & poly crystalline)
3. PCB
It is more suitable for solar toys, solar lights.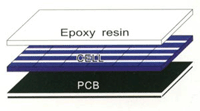 Processing: Epoxy resin encapsulated solar cell
All our standard epoxy resin solar panel are certified by CE, and all raw material of epoxy resin encapsulated solar panels with TUV/IEC61215/SGS certificate.
"To be your RELIABLE solar panel supplier"